Digital Marketing
Website Development
Your business requires a website that sells, right?
Website development tailored for you. Launching a new business or just feel like your current market position is stuck in the minor leagues? Let's change that! We're here to tap into the untapped potential of your company. We'll design and build a website that'll make your business the talk of the online town!
Table of Contents
Five stellar reasons to upgrade to a top-notch website
Get Discovered Online
Flex your business prowess where your potential clients hang out the most - yes, the internet. Stop the exhausting client chase and switch to being the catch. Attract orders from those who are on the lookout for exactly what you offer. Highlight your superior services and offerings - expand and welcome new clientele!
Customized Web Presence
Make a smashing first impression with a website that embodies the unique spirit of your business. Our design is tailored to resonate with your brand's identity, making clients feel right at home from the get-go.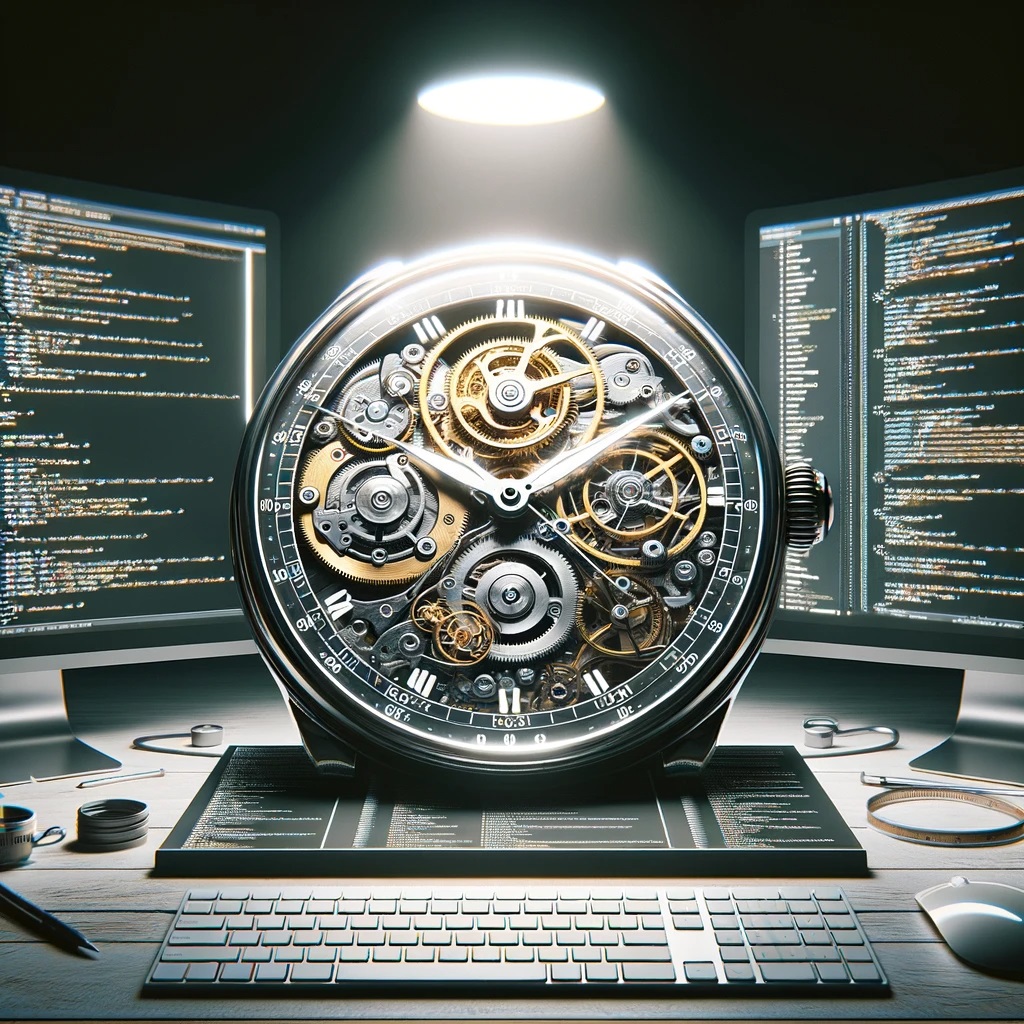 Sturdy Code
As Reliable as a Swiss Watch
The behind-the-scenes tech is crucial. We ensure your website's code is as reliable and clean as a whistle – because performance matters.
Responsive Design
Looks Good on Any Device
The world's gone mobile, and we've kept up. We guarantee your website will look stunning and function flawlessly, whether it's accessed on a phone, tablet, or desktop - covering a wide array of devices popular in the market.
Freedom of Expression
Your Site, Your Rules
Why be confined by the limitations of third-party platforms? Your website is your kingdom. Here, you can freely communicate everything your future customer needs to know about your business.
Why entrust us with the keys to your digital kingdom?
Website development isn't just our job, it's our calling. We infuse every project with commitment and creativity. Our portfolio is a testament to our success in creating websites that not only catch Google's eye but are a hit with users too. Take a look at our past projects to see how we turn every collaboration into a success story.
What's in the cauldron of our website development service?
Expect a website that's as smooth and engaging as your favorite morning talk show, playing nicely with any device and browser out there. And if you're scratching your head about design or features, we're here to help choose the best solution for your business. Tell us your goals, and we'll help you score them! If you're gunning for a modern site with secure coding and a user-friendly CMS, you've come to the right place.
All our websites are crafted with:
A full warranty,
Market, competition, and consumer analysis,
SEO optimization,
Mobile responsiveness,
W3C standards compliance,
An intuitive CMS for content management.
But wait, there's more! Commission your website with us, and you'll also get:
Google Search Console & Analytics setup,
An efficient contact form,
Professional business email setup,
A map to pinpoint your business location,
Future-proofing for website expansions… …and more! For a full revelation of our offerings, check out our price list or request a bespoke quote.
Make an appointment
Education & Support
We've Got Your Back
We offer a free training session via Teams for every website launch. And if you encounter any hiccups down the road, we're just a call or email away. Check, how we will take care of your website maintenance.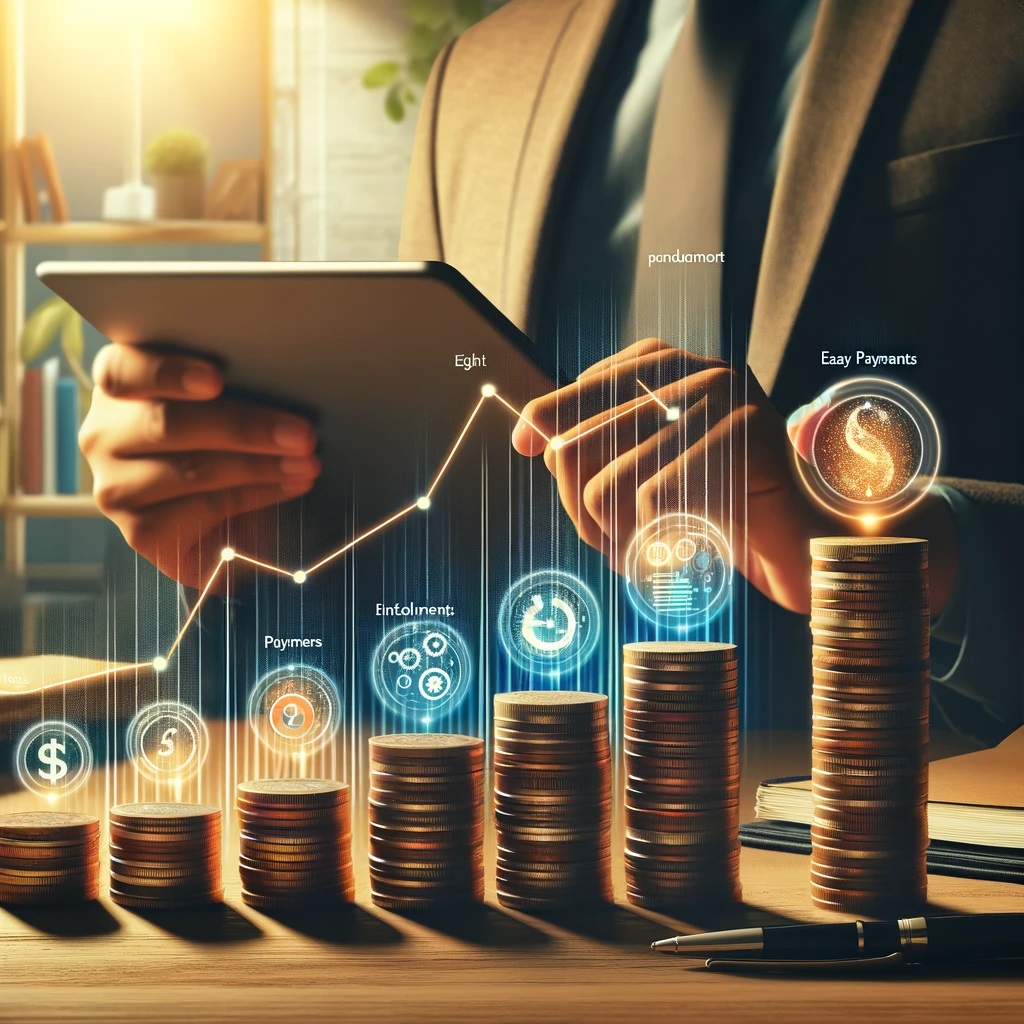 Spread the Payment
Easy on Your Budget
Our company allows you to split your payment into four manageable installments. Just let us know when you inquire.
Questions & Answers You Might Ponder:
How much does a website development cost?
Determining the cost of website development is not a one-size-fits-all answer, as it varies significantly based on several critical factors. When considering website development, it's essential to understand that the cost directly correlates to your specific requirements and the complexity of the project.
At the core, the cost of website development hinges on the size of the site. This includes the number of pages and the amount of content each page will hold. A larger website with multiple pages will naturally require more development time and resources, influencing the overall cost.
The complexity of the design is another pivotal factor. A website with a basic, template-based design will be less expensive compared to a site requiring a custom, intricate design that aligns with unique branding requirements. The latter demands more time and skill, reflecting in the cost.
Custom features and functionalities significantly impact the price of website development. Features like e-commerce capabilities, interactive user interfaces, membership systems, or advanced booking functionalities require additional programming and testing, thereby increasing the development cost. The more complex the features, the higher the investment required.
The choice of the content management system (CMS) also plays a crucial role in the cost structure. Different CMS platforms, from WordPress to custom-built solutions, come with varying price tags. While some businesses may benefit from the simplicity and cost-effectiveness of platforms like WordPress, others may need a more robust, custom CMS to meet their specific needs.
Our company acknowledges these variables and offers a range of website development packages. These packages are designed to cater to diverse business needs, from basic website setups ideal for small enterprises or startups to comprehensive, fully customized solutions for larger businesses with complex requirements.
Before setting a final price, we engage in a detailed discussion with you to understand your specific needs and objectives thoroughly. This conversation is crucial as it helps us to tailor a proposal that aligns with your expectations and budget. We then provide a comprehensive quote that transparently outlines all the costs involved, ensuring there are no surprises down the line.
Our primary aim in website development is to deliver exceptional value for your investment. We focus on creating a website that not only meets your immediate needs but also supports your long-term business goals. Through transparency and open communication, we strive to make the website development process as clear and straightforward as possible, ensuring that you receive a product that truly represents the value of your investment.
What is the timeline for developing a website?
The timeline for website development can vary significantly depending on several factors such as the complexity of the design, the number of pages, custom functionality requirements, and content readiness. Generally, a basic website development can take anywhere from 4 to 8 weeks, while more complex sites can take 12 to 24 weeks or more. We follow a structured development process that includes discovery, design, development, testing, and deployment phases, ensuring we stay on track and keep you informed at every stage. Feel free to check the process of how we will create your website.
How will you make sure my website reaches my target audience?
Ensuring your website reaches your target audience involves a multi-faceted approach. Firstly, we focus on SEO (Search Engine Optimization) to improve your site's visibility in search engine results for queries related to your products or services. We'll conduct thorough keyword research and optimize your content to align with what your audience is searching for. Additionally, we can support your website's launch with digital marketing campaigns, including PPC (pay-per-click) advertising, social media marketing, and email marketing to drive traffic and engage with your audience. We also provide analytics and reporting to measure performance and refine our strategies for maximum reach.
What features can you integrate into my website during development?
In the realm of website development, the incorporation of specific features is not just an add-on, it's a vital strategy to bolster the functionality and appeal of your website. Our approach to website development is tailored to understand and meet your unique business needs and user expectations, ensuring that each feature we integrate adds tangible value to your digital presence.
One of the most sought-after integrations in website development is e-commerce functionality. This includes shopping carts, secure payment gateways, and user-friendly checkout processes, which are essential for any online retail platform. Integrating these features streamlines the buying process, making it efficient and secure for your customers.
Social media integration is another key aspect of website development. By linking your website with platforms like Facebook, Twitter, and Instagram, we enhance your digital outreach, allowing for seamless content sharing and increased engagement with your audience. This integration is crucial in today's social media-driven market.
Interactive elements such as chatbots are increasingly becoming a staple in website development. These tools enhance user engagement by providing instant assistance and improving customer service. They are an excellent way to keep users engaged, offer help, and guide them through your site.
Analytics integration is vital for tracking the performance of your website and understanding user behavior. Tools like Google Analytics provide invaluable insights into your audience, helping to refine marketing strategies and improve user experience.
For businesses requiring appointment scheduling or event booking functionalities, integrating robust scheduling systems is a key aspect of our website development service. These systems simplify the booking process, making it more accessible and efficient for users.
Search Engine Optimization (SEO) is a fundamental feature in our website development process. We ensure that your website is not only visually appealing and functional but also ranks well on search engines. This involves optimizing content, improving site speed, and ensuring mobile responsiveness.
Speaking of mobile responsiveness, this feature is integral to modern website development. With the increasing use of smartphones and tablets, your website must perform flawlessly across all devices. A responsive design ensures your site is accessible and user-friendly, regardless of the device used.
Depending on your business type, we also integrate custom forms, multimedia content, and blog features. These additions are tailored to enhance the interactive and informative aspects of your website, making it a comprehensive resource for your audience.
In summary, each feature we integrate during website development is carefully chosen and implemented to enhance the overall user experience and achieve your business objectives. Our goal is to ensure that your website is not just a digital space but a dynamic, interactive, and effective tool that sets you apart in the digital landscape.
How do you ensure website security during development?
Website security is a paramount concern in our website development process. We implement several measures to ensure the security of your website from the very beginning. This includes using secure and updated coding practices to protect against vulnerabilities. We integrate SSL certificates to establish a secure connection and encrypt data transmitted between the server and the user. Regular security audits are conducted to identify and address any potential risks. We also implement strong password policies and access controls to safeguard against unauthorized access. When integrating third-party plugins or tools, we ensure they are from reputable sources and kept up-to-date. Additionally, we educate our clients on best practices for maintaining website security post-launch. Our comprehensive approach to security not only protects your website but also helps in building trust with your users, a crucial aspect for any online presence.
How do you approach website development and design to ensure it aligns with my brand identity?
Our approach to website design is centered around creating a site that not only looks great but also aligns seamlessly with your brand identity. The process begins with a thorough understanding of your brand values, target audience, and industry trends. We work closely with you to understand your brand's color scheme, typography, and overall aesthetic preferences. Our design team then creates a custom design that reflects your brand's personality, ensuring consistency across all elements of the website. We pay careful attention to the user experience, ensuring the design is intuitive, user-friendly, and accessible. Visual elements like images, icons, and graphics are chosen to complement your brand's messaging and appeal to your target audience. We also ensure that the design is flexible and scalable to accommodate future brand evolution. Our goal is to create a website that not only stands out but also resonates with your audience and strengthens your brand's digital presence.
Can you provide examples of successful websites you've developed?
Absolutely, showcasing our previous successful website development projects gives you insight into our expertise and the quality of work we deliver. We have a diverse portfolio that includes websites for various industries, each tailored to meet specific business goals and user needs. Our projects range from e-commerce websites with complex functionalities to corporate sites with a strong brand focus. Each project in our portfolio demonstrates our proficiency in design, functionality, and user experience. We can provide case studies that detail the challenges faced, the solutions implemented, and the outcomes achieved. These examples also highlight our ability to adapt to different industry requirements and our commitment to staying updated with the latest web technologies and trends. By reviewing our past projects, you can gain confidence in our ability to deliver a website that meets your expectations and drives your business goals.
If you're ready to take your digital presence to the next level, give us a shout. Let's make your website a winner!
Make an appointment