Digital Marketing
E-commerce Shops
Your e-commerce business requires a shop that sells, right?
Unlock the world of online retail and become an e-commerce maestro. Imagine the hordes of customers you can captivate through the internet. Feast your eyes upon our highly visible online stores.
Table of Contents
The User-Friendly Storefront
Venturing into the digital market doesn't require a degree in tech wizardry. Our stores are crafted with the technological neophyte in mind - intuitive, straightforward, and hassle-free. Add products, fulfill orders, and navigate backstage of your business with the finesse of a seasoned trader, all without breaking a sweat. You don't need to be a coding guru to command your own online empire. We ensure smooth sailing through your day-to-day digital shopkeeping tasks.
Your Elegant and Efficient Shop
Elegance Meets Efficiency
Beauty isn't just skin deep, but let's face it - in the e-commerce realm, a stunning façade counts for quite a bit. We're committed to dressing your online store in the finest digital attire. Imagine a website where every pixel accentuates the allure of your offerings, urging customers towards that all-important 'Add to Cart' button. We don't just build stores; we tailor them in the latest fashion of virtual design, ensuring your products don't just sit there, but perform their own little dance of temptation.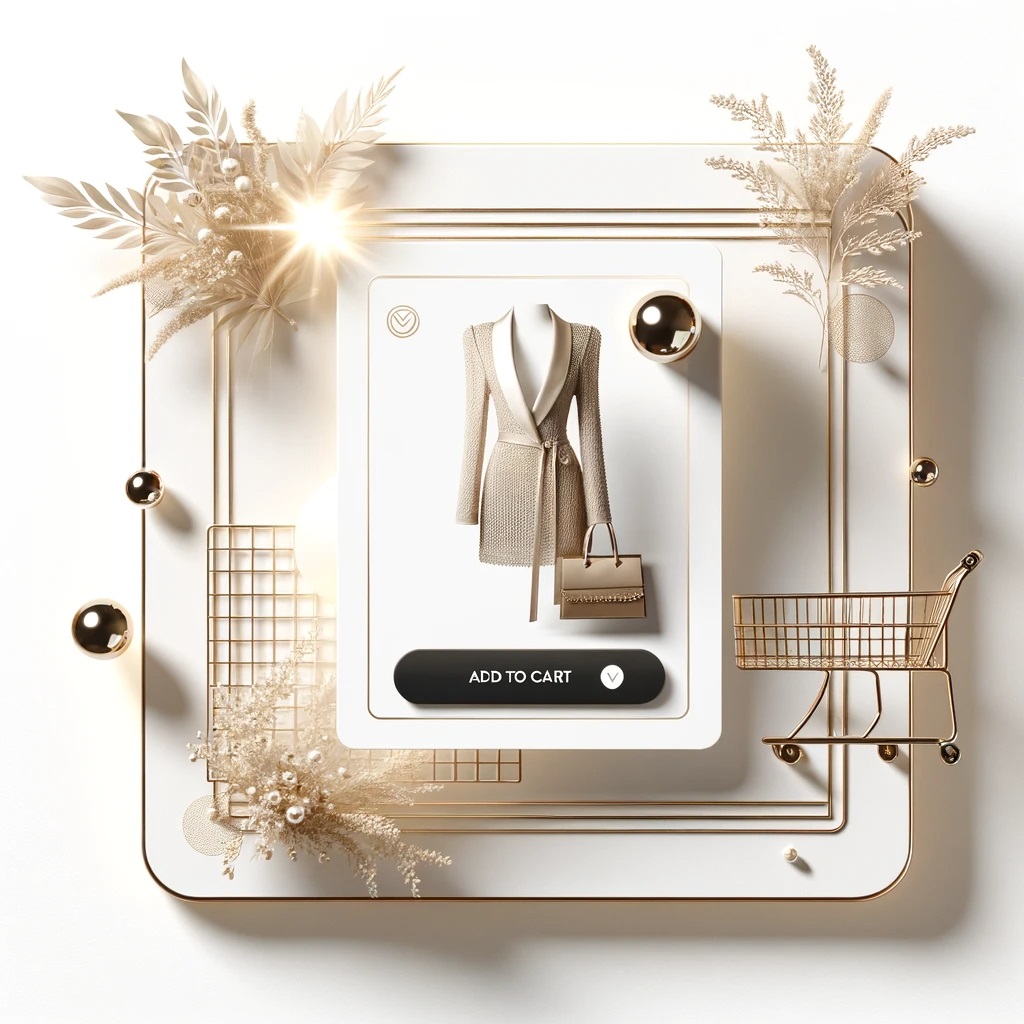 Post-Launch Support
Your Technical Tailwind
As your digital flagship sets sail, you can count on us to be the wind in its sails. Ongoing development and a reliable helpline mean we're on deck ready to respond to your needs and navigate through any tech storms. Training is part of the package; you'll be captaining your online venture with the confidence of a seasoned skipper. And should any questions arise, we're your loyal crew, just a call to quarters away.
Marketing Strategy
Your Map to Treasure
Building an online store is akin to finding a ship; you still need a map to discover treasure. A store alone doesn't guarantee gold coins. Brand awareness, like a flag on the high seas, must be raised. From the whispered rumors of marketing and the charismatic call of influencers to the cannonades of advertising campaigns, we plot a course for your brand's voyage. We'll chart your path in the vast ocean of digital marketing and steer you through the currents and tides.
Payments Gateways
The Coin Purse of Your Enterprise
Transactions as smooth as a galleon gliding across calm waters – that's our promise. Whether it's the speedy swiftness of PayPal, the reliability of Stripe, or the local trust of PayU, we integrate a fleet of payment gateways. They're not just tools; they're the trusted custodians of your hard-earned coins, equipped with user-friendly interfaces and sensible fees. We'll set up your treasure chest with the best the digital world offers.
Shipping Integrations
The Logistic Lighthouses
Plan to dispatch your goods via courier or the convenience of parcel lockers? We lay the keel for streamlined shipping solutions that automate the voyage from checkout to customer doorstep. With our systems, sending a parcel will be as easy as setting sail with the wind at your back - efficient, reliable, and most importantly, scalable as your enterprise grows and your horizons expand.
Aesthetic and Brings Attention
Aesthetics and Attention
In the kingdom of commerce, the merchant with the most eye-catching stall wins the coin. We'll craft your e-commerce site to be the belle of the ball, with every visual element optimized to catch the customer's eye and don't let go. From high-definition product images to the seamless flow of the user journey, your store will not just be a place to shop, but a gallery of commerce, a digital tapestry of your brand.
A Partnership in Progress
Our services don't end at launch. We are the steadfast partner in your digital endeavor, the co-captain to your online venture. As your business evolves, so will your website. New products? Seasonal promotions? Unforeseen challenges? We're there, at the ready, to ensure your digital domain remains as dynamic and responsive as the market it serves.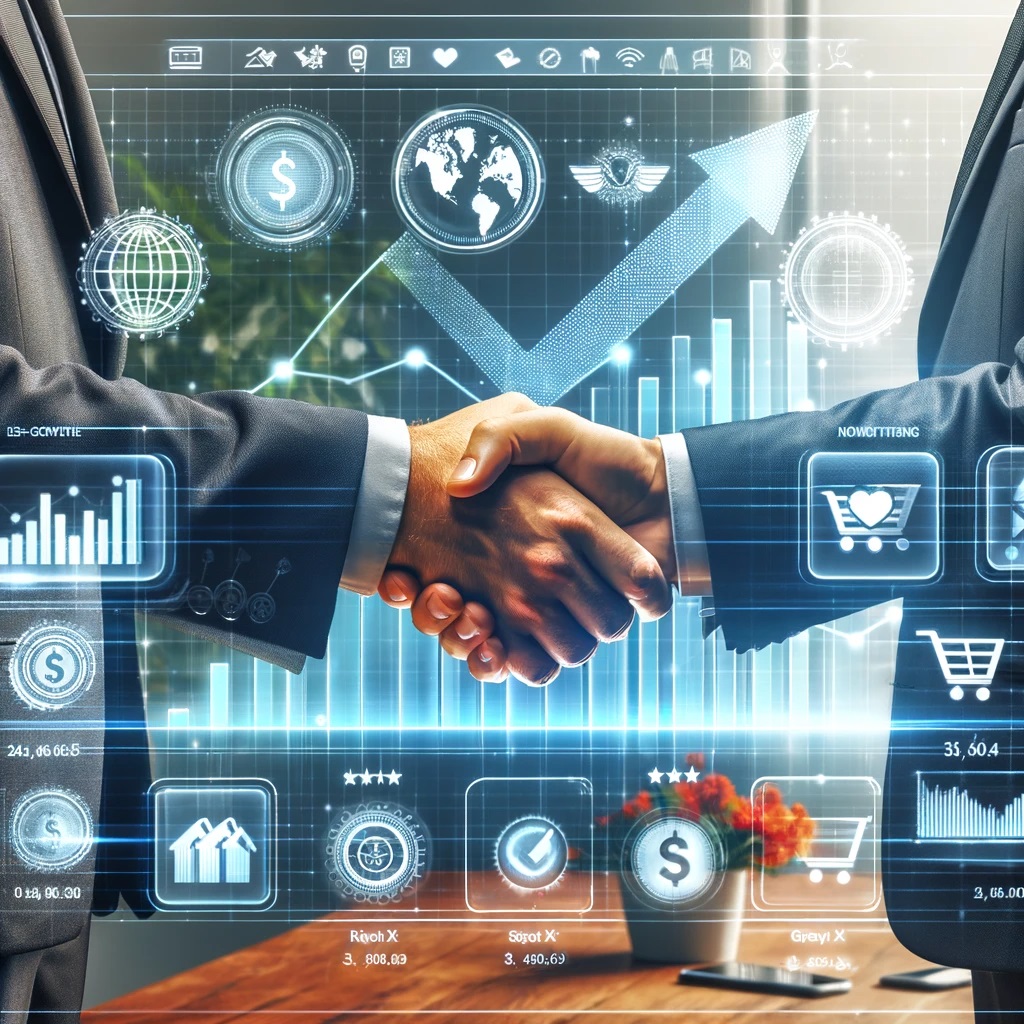 Questions & Answers You Might Ponder:
What is the estimated cost and timeline for developing an e-commerce shop?
The cost of developing an e-commerce shop can vary greatly depending on your specific needs and the complexity of the project. A basic setup could start from $4,000, while more sophisticated shops with custom features could range up to $15,000 or more. As for the timeline, a basic e-commerce website might take 8-12 weeks to develop, whereas a complex project could take 6 months or longer. This includes time for initial consultations, planning, design, development, testing, and revisions. We'll work with you to create a detailed project scope to provide a more accurate estimate and timeline.
How will the e-commerce site be optimized for search engines (SEO)?
SEO is integral to our development process. We'll build your e-commerce site with SEO best practices in mind, which includes optimized site architecture, mobile responsiveness, fast load times, and proper use of tags and metadata. Product pages will be specifically designed to enhance visibility in search results. We also offer ongoing SEO services post-launch to help you stay competitive in search rankings, involving content creation, keyword optimization, and performance analysis.
Can you integrate specific features, tools, or platforms into the e-commerce site?
We specialize in creating a seamless integration experience for all the tools and features essential to your business. Whether you need payment gateways like PayPal or Stripe, inventory management like Shopify or WooCommerce, CRM tools such as Salesforce, or marketing integrations with platforms like Mailchimp and social media, we can incorporate these into your site. Our team ensures that each integration supports a smooth user experience and provides you with the functionality you need to efficiently manage your online store.
Embarking on the voyage of e-commerce can be daunting, but with our expertise, your path will be charted with precision and care. The seas of online trade are rich with opportunity, and with us as your navigator, you're set for a prosperous journey. Drop anchor here, and let's talk shop.
Make an appointment